I was recently asked by Krystal to share some whale-themed birthday party ideas for her son's first birthday. And if there are two things I love, you know they're whales and birthday parties!
If you aren't into crafting up a storm, your best bet might be Shindigz.com's Ocean Pretty Boy Party Supplies (complete with 1st birthday napkins!). They are currently sold out of the full set, but it looks like you can create your own. Pick the things you want, and the quantity, and voila: party comes to you in the mail! Plates, napkins, table cloth, centerpiece, invites, and thank you cards. AND BALLOONS!
Oh, the balloons are so cute.
If you're on the craftier side, you might be able to make some of this stuff, and other fun things! Lollipops are always fun, and with all the different colors available for melting chocolate, you can offer a rainbow of chocolaty fun!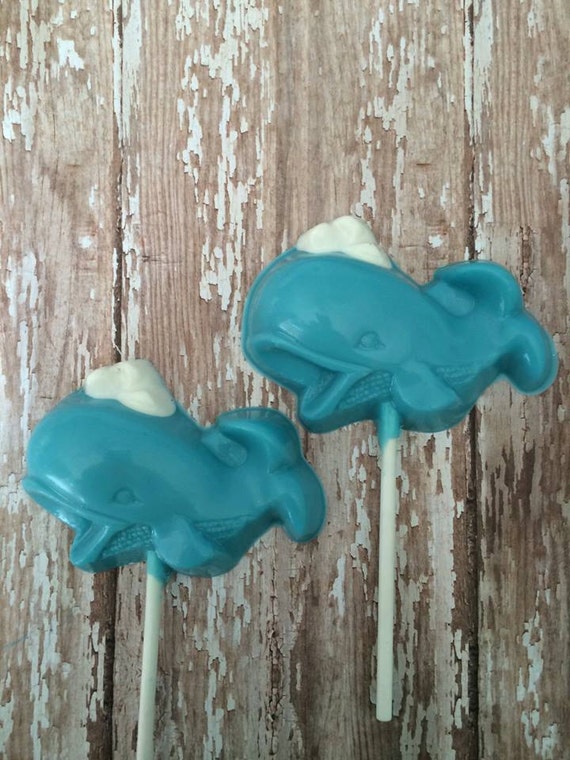 This mold is currently in stock on Amazon. And if you want some stick-free cake toppers, this mold might be right up your ally.
In my search, I came across this beautiful birthday set up. It's a great place for ideas. These little decorations in particular caught my eye.
They'd be so easy to make. You'd just need a stencil (and the internet has quite a few to choose from), a stick to tape to the back, like a lollipop stick or a toothpick, and a googly eye to doll it up. You could go as far as to add eye lashes or mustaches,  or skip the eye and make a pirate whale! Argh, you just need to draw an eye patch, matey.
And I always find Amazon, Etsy, and Pinterest great resources for ideas (those links will take you to "Whale Birthday Party" searches). If you can't buy it or don't want to buy it, you can score great ideas for DIY fun!
Searching through some old Wednesday Whale Love posts, I also came across these possible party ideas:
Cheese Whales! Yummy.
(source)
Some party favors for take-home treats.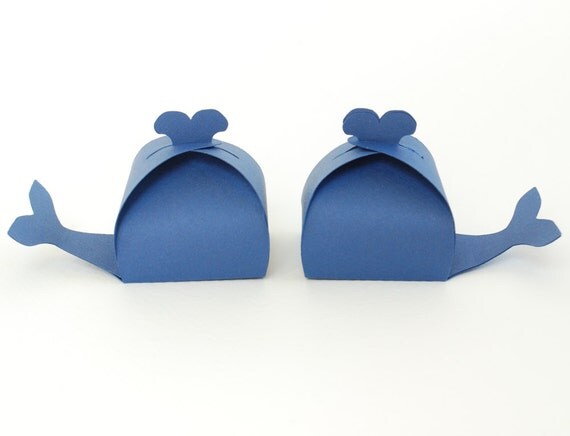 (source)
Maybe you want some whale and octopus finger sandwiches?
(source)
Whale noises for ambiance?
(noise and source)
Hope this is helpful, Krystal! Good luck with the party and let me know how it turns out!