I realize I don't have a ton of content to choose from here since I accidently took a blogging break in the middle of the month. Oops. But I do have enough to pick out a few favorite from!
My favorite posts from February:
The man at work who gave me an old telephone number…
I shared some of my recent projects. I'm still working out some final design elements for the adventure bag, but it's testing really well so far.
I finally got a chance to grill up some Panda when my parents went away!
And my favorite whale find was… This intricate and beautifully detailed whale card!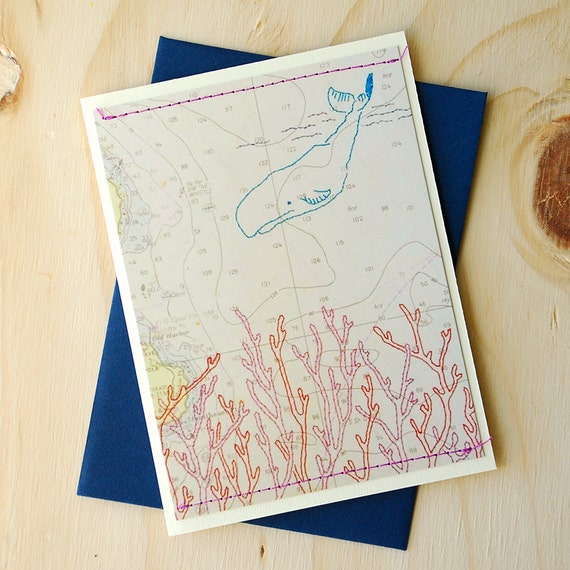 (source)
I Mom shared that grill picture of Panda on Facebook and she got a lot of suggestions for where he should go next. But they were all places he's already been! (Like the dryer, the microwave, the oven.) I was thinking that maybe I should have a Funny Situations starring Panda page, where all of his adventures would be in one easy-to-find place? What do you think?