I'm going to try a monthly review project, in the hopes that it will help me stay focused on blogging. I also think it could help me expand on post topics, since I have to look back at all the work stories I shared this month and see that it doesn't leave me a lot of other things to pick from.
See? Already helping.
My favorite posts from January:
Reminiscing about last winter when my Mom tried to explain how wireless internet works…
I shared how I sent a letter to the White House in October and, as luck would have it, I received a letter back!
An adorable man was mean to me at work. I have a friend who says that the weirdest things happen to me and if she didn't see so many of them first hand she would not believe me. This was one of those instances.
And I shared my weekend Netflix queue, which was probably a little boring. But sometimes I'm boring! And I want other people who are part-time documentary-watching hermits to know that they have a place in the world.
My favorite whale find of January was… Definitely the non-slip shower whales! So cute and so perfect for ANY shower!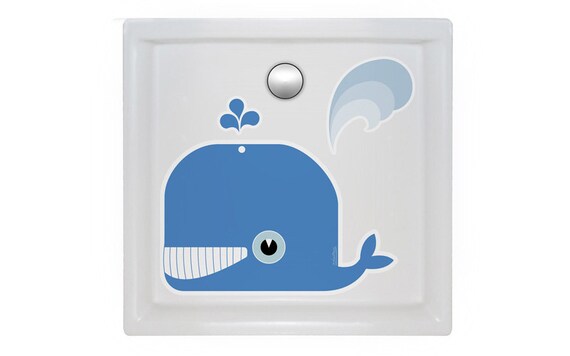 (source)
And I'm going to set a goal for February. Something to, like, shoot for. Right? I'm a terrible blogger because I'm not an ACTIVE blogger. I plan most of my posts on the weekend and generally avoid my blog during the week. And I spend all my free time crafting and watching PBS specials and zoning out. I don't keep up with many other blogs, and I'll end up binge-reading an afternoon away. I find it so hard to engage. I need to work on engaging. Keeping up with people I like. That sort of thing.
What was your favorite thing about January?